Pawn Shop in North Miami Beach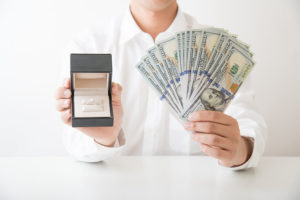 A New Hocke Shop has been the most respected pawn shop in North Miami Beach to pawn, sell, and buy valuable items since 1978. We can give you instant cash for jewelry, gold, diamonds, and watches, and free appraisals of any valuables you bring us. If you're looking for a pawn shop in North Miami Beach to loan or sell your valuables, there's no better place than A New Hocke Shop!
You can use our website to send photos of items to get a pre-appraisal before coming to our physical location in North Miami Beach. To get in touch with us, call us at (305) 945-4999 or use our submission form!
Highest Dollar Paid for Anything of Value!
Since establishing our pawn shop in 1978, our number-one priority has been customer satisfaction. That's why we place a lot of emphasis on the accuracy of our appraisals. We'll never pay you less than what your item is worth. That would tarnish our reputation. Whether it's a golden watch, a silver set of earrings, a piece of diamond-encrusted rings, or other pieces of jewelry, we'll give you a fair price!
At A New Hocke Shoppe, you can:
We buy gold and jewelry in North Miami Beach just as quickly as we sell it. Our listings include rare collection pieces, exquisite diamonds and jewelry, limited-edition watches, and more that were either sold or forfeited to us by their former owners. You can become the new owner of these items simply by paying for them and showing us a photo of your ID. We also offer layaway services for those who can't pay for an item right away.
Instant Appraisal and Easy Loaning Process
A New Hocke Shop will appraise your items right away. There are no delays or paperwork to fill out. Quick processing times are our trademark. As soon as we're done estimating the value of your item, we'll offer a price, though you're free to take your item elsewhere. You don't have to sell it or pawn it to us. Appraisals are entirely free, with no strings attached.
If you agree to our offer, we'll give you the money on the spot and safely store your item. It only takes a couple of minutes, and you'll walk out with a pocketful of money that you'd otherwise have had to fill out banking paperwork for. We don't care about your credit score. You need only your ID to pawn your items with us! And if you don't pay off your loan, you can forfeit your item. Many of our customers have chosen this option.
Excellent Pawn Shop in North Miami Beach
Our pawn shop in North Miami Beach is versatile, flexible, rigorous, and trustworthy. We've been operating in this area since 1978, and many of our customers are returning customers. We buy and sell diamonds, gold, and jewelry with no paperwork at all! It's a quick process, and you get the money you need at the end of it all. A New Hocke Shop is licensed by the State of Florida. To contact us, call us at (305) 945-4999 or use our submission form!