Pawn Shop in Sunny Isles Beach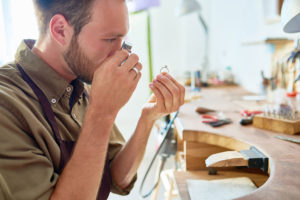 A New Hocke Shoppe is one of the most renowned pawn shops to operate in Sunny Isles Beach. If you want to buy, sell, or pawn any valuable items, you'll find plenty of opportunities at our pawn shop. The process is pretty straightforward and doesn't take long at all. All you need to do is present your photo identification at the time of the transaction.
We have operated in Sunny Isles Beach since 1978. Our pawn shop has become a trusted and reliable member of the local business community. Each of our staff members is knowledgeable about the value of merchandise and possesses the skills to conduct fair and honest appraisals. When you bring your valuable items to our shop, you are entitled to receive a free appraisal on them. After that, we'll make you an offer.
Do you have questions or comments? You can contact our team at (305) 945-4999 or email us using the submission form here. We'll respond to your inquiry as soon as we can. 
Get Fast Cash for Your Valuable Jewelry and Watches
Would you like to get rid of some old jewelry or watches that are in your possession? These could be antique pieces made of authentic gold, silver or diamonds. If you wish to sell or pawn any of your valuables, you can get a fair offer at A New Hocke Shoppe. We don't need to do any credit checks or time-consuming paperwork. Just bring your valuables to our pawn shop along with your photo ID. It'll take us no more than a few minutes to evaluate your items and present an offer.
We accept the following types of items:
Luxury Watches
Diamond Earrings
Gold Rings
Junk Gold
Pendants
Wedding Jewelry
Diamond-encrusted Rings
Gold Fillings
Many people come to us when they need money in a hurry. You'd be surprised how many valuables you probably have lying around your house. If you're not sure whether you have a valuable piece of jewelry, please visit our shop anyway. Since our appraisals are free, you have nothing to lose.
If you decide to pawn or sell your jewelry to us, the transaction won't take longer than 30 minutes. The pawning option allows you to get your valuables returned to you after the loan money is paid back. That way, you don't have to part ways with items that hold personal value to you. Just make sure you satisfy the loan payback requirements.
We Pay Top Dollar for Jewelry in Sunny Isles Beach 
A New Hocke Pawn Shop will not short-change you. We give top dollar amounts for all valuable items brought to our shop. Our appraisals are honest, reliable, genuine, fair and transparent. We believe this is the key to customer satisfaction, which we always strive to achieve with everyone who visits us. It is what we have done since 1978 and what we continue to do today.
Fair Loan Benefits and Payback Period 
A New Hocke Shoppe allows 30 days for customers to repay their loans whenever they pawn an item with us. If the entire loan amount is not paid back within 30 days, we will offer a time extension or loan renewal for your convenience. Otherwise, the items you pawned will be forfeited due to nonpayment of the loan. We'll do everything we can to prevent this from happening. However, we would much rather see you satisfy the loan amount and receive your valuables back.
Contact Us Today 
Customers can pawn, buy or sell their valuables at our Sunny Isles Beach location. If you're interested in purchasing one of our valuable items but lack the funds to do so, you can take advantage of our layaway services. Layaways require a 10% deposit on the value of the item you'd like to purchase. After that, you can make monthly payments on the item until it is fully paid.
Find out more information at (305) 945-4999 or email us using the submission form here.